If you are a UX/UI designer, you need good UI/UX Software. You must have heard a lot of the names of interactive prototyping tools. There are so many things that you remember and those you haven't remembered. You can't even count them. Design information websites always take the trouble to introduce new interactive prototype tools with various routine titles. Therefore, there is a phenomenon that many people spend more time deciding which tool to learn than learning tools. The purpose of writing this article is to help you, who are still suffering from selection difficulties, make up your mind to find and learn an interactive prototype tool that suits you.
Friends who are familiar with UI design must have heard of the famous name Sketch, not only have heard it, it should be very familiar. Its status in the UI design world should be like that. If Photoshop is the oldest design software, then Sketch is undoubtedly the most concise and most productive representative of the cutting-edge. Compared with PS, Sketch's entry barrier can be said to be very low, and you can get started quickly without spending a lot of energy. With the full vector drawing method, plus the various sizes of canvases provided, the elements can be scaled losslessly and adaptive position, it is very convenient to adapt to various device screens; rich plug-in library, automatically cut icon annotation, create prototype animation, Icon Fonts icon library and so on, good use of these can further enhance your work efficiency. Unfortunately, Sketch only has a Mac version at the moment. If you don't have an Apple Computer, then you have nothing to do with it.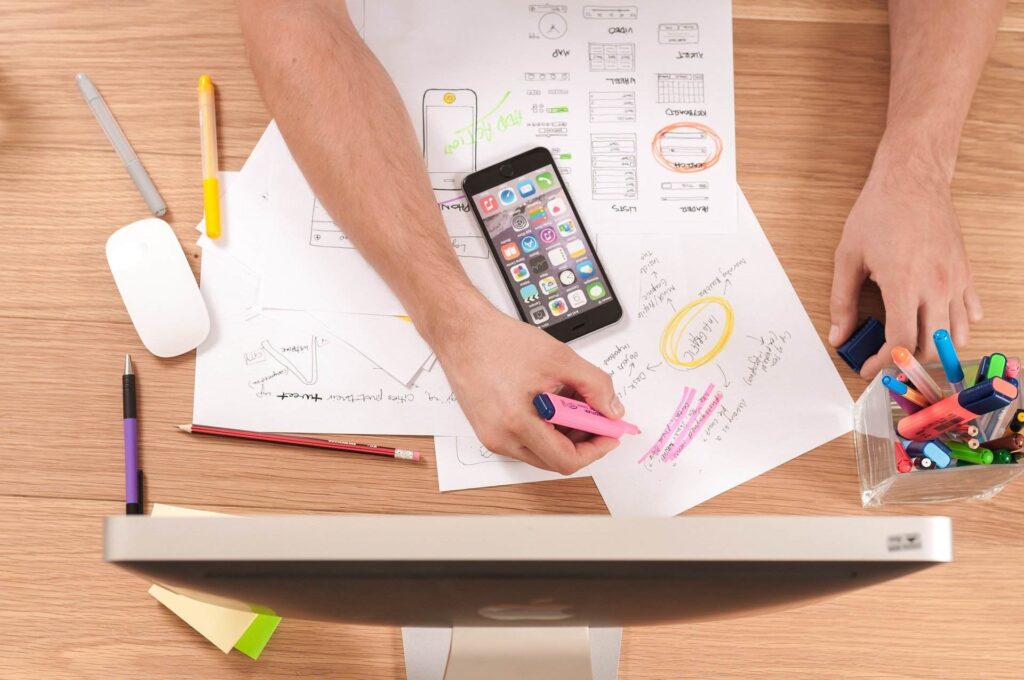 Adobe XD is a vector graphics design software designed for UX, UI, product prototypes, and interaction. It can be regarded as AD OB New products launched by E company in this field. It supports both Windows and MacOS, so you can use it to quickly create mobile prototypes for apps or websites. XD contains functions including wireframe drafting, visual design, interactive design, user experience design, prototype manufacturing, preview, and sharing. The interface is simple and easy to use, but the effects that can be achieved are ever-changing.
Also check – How this amazing business/social app became a tool of protests.
Axure RP is an interactive prototype tool developed in an earlier period, so it has a prominent reputation in the industry. It can provide users with unlimited canvases and is good at making low-fidelity prototypes and medium-fidelity prototypes. However, due to its powerful functions, it is difficult to learn to get started, so there are many related tutorials about this software on the Internet. It is standalone software, so users need to download and install it, which is not as convenient as online SaaS software.
Mockplus, also called Mock, is an interactive software for online prototyping. Its advantages are the new main and auxiliary drawing board mode, which can flexibly create different interactive effects; support multiple people to edit the same project online at the same time, and jointly complete the APP prototype design; comes with pen tools, pencil tools, Boolean operations, responsive layouts, etc. Features, design, and creation are free and easy; support page interaction, status interaction, command interaction, and set a variety of trigger methods and curves to quickly make interactive prototypes; support direct drawing of flowcharts in the design draft to clearly present project logic. Of course, it is not without its shortcomings. Like all online software, if the network connection is disconnected, Mock will be unavailable.
As a designer, you can use a variety of professional tools provided by Pixso, such as pen tools, automatic layout, only selection, Boolean operations, etc., to develop your design flexibly and easily; as a product manager, you don't need to install any software You can view the manuscript of the design team, and the manuscript is still updated in real-time, keeping track of the progress of the project at any time. As a researcher, you can view the annotations in Pixso's design interface, and any information you see will automatically generate code, one-click copy, you can compare and reference, making code writing easier.