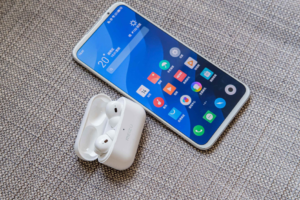 Xiaomi started a revolution by its focus on different products in different categories. Xiaomi came up with headphones, headsets, many phone accessories, home accessories, personal accessories. The ecosystem which they tried to create has been successful. This prompted many companies to also try this creation of different products.
Companies like Oppo, OnePlus, Samsung, and now Meizu are trying their hands on similar strategy
. Today we are going to review the Meizu pop Pro headset.
On January 11, Meizu
officially
launched the new generation headset Meizu POP Pro of the POP series
.
As Meizu's first true wireless active noise reduction headset, Meizu POP Pro
is positioned
as a mid-to-high-range product, both
in terms of
sound quality and noise reduction experience
.
The affordable price of 80 USD / 499 yuan makes it cost-effective, bringing users a comprehensive and high-quality experience
.
At first sight of Meizu POP Pro, there will be a familiar feeling. The pure white color matching of "MEIZU Design" is a little more elegant. With the surface treatment of the piano porcelain process, it looks full of texture. The edge of the Meizu POP Pro uses a natural arc transition, fitting the palm. The weight of the whole machine is only 42g with a compact feel.
The Meizu POP Pro headset body
is adorned
in pure white color, and the shape of the bud is quite well designed.
Inspired by traditional Chinese calligraphy, the curve design of the earphone cavity
is completed by
the method of "smudge"
. The transition between the earphone bud and the earphone handle is more natural.
With Meizu's
uniquely
ergonomic design and 4g weight of unilateral earphones, it brings a more comfortable and stable wearing experience
.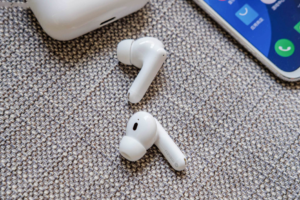 Its biggest highlight is of course the first active noise reduction function. Meizu POP Pro uses the "triple hybrid active noise reduction technology". The hardware
is composed
of a feedforward microphone, feedback microphone, and in-ear structure.
With Meizu's self-developed third-generation noise reduction algorithm, Meizu POP Pro can achieve a deep noise reduction of up to 35dB
. Also supporting three-microphone intelligent call noise reduction.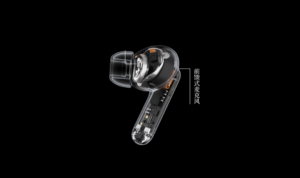 The way to use it is very simple, just press and hold the touch area, and you can turn on the noise reduction mode when you hear a "boom". Meizu POP Pro can effectively reduce the noise in noisy environments such as streets, buses, and subways, bringing a good noise reduction experience. However, Meizu POP Pro does not seek to completely cancel the noise, so in daily use, some surrounding high-frequency noise can be heard slightly, which can reduce the ear pressure problem caused by noise-canceling headphones and make it more comfortable to wear.
Let's take a look at its sound quality.
When listening to the song "Mad" by Ne-Yo, Meizu POP Pro can restore the sound of the cymbal in the song, and the high frequency of the human voice is also very clear
.
In terms of
mid-frequency, Meizu POP Pro piano and vocal mid-frequency are also very concentrated, and the low-frequency dive is also very good
. Meizu's consistent popular omnipresent tuning style is obvious.
It can
be seen
that Meizu POP Pro has made a lot of effort in sound quality.
The
newly
customized 10mm high-quality dual composite diaphragm moving coil unit presents more high-frequency details and low-frequency, and the in-ear design also reduces the phenomenon of sound leakage
.
On these foundations, supplemented by the professional tuning of Meizu Acoustics and Music Producer A Kun, the sound quality of Meizu POP Pro is finally more outstanding
.
In terms of
delay, Meizu POP Pro also uses a hardware-level low-latency design. When paired with Meizu mobile phones, there is no obvious delay in movies and games.
In addition
, these features of Meizu POP Pro also add a lot to the
overall
experience of the headset.
The first is that it supports the Flyme function.
Meizu POP Pro can
be linked
to Meizu mobile phones with Android 10 version or higher, and it can be
quickly
connected by opening the cover
. It also has a dedicated pop-up interface.
In addition
, the interactive functions such as taking off the headset to
automatically
stop playback, double-clicking to pause, etc., Meizu POP Pro also has no shortage
.
The second is its endurance.
With noise reduction turned on, Meizu POP Pro can last up to 4 hours per ear and can reach 13 hours when used with a charging box, which can
easily
meet our battery needs
.
Overall
, although Meizu POP Pro is Meizu's first true wireless active noise reduction headset, the product experience is amazing
.
With excellent sound quality and good noise reduction capabilities, Meizu POP Pro can give us a better music experience anytime, anywhere
.